Stratford Country Club Wedding & Events
The Stratford Country Club is Stratford's premier wedding venue.  Our event space includes an event patio, outdoor wedding ceremony area and beautiful indoor space to celebrate your wedding or special event.
With the opportunity to have your wedding ceremony outdoors surrounded by the historic setting of the Stratford Country Club, our facilities have recently been refreshed and ready to host your special day.  Your event has limitless opportunities at the Stratford Country Club.
Our Team
Chef Ken Odette offers a terrific list of wedding menu options, however, customizing menus to fit your tastes, preferences, and/or dietary requirements is always possible.
Charlene Louwagie and Jessie Jacob, Stratford Country Club Certified Wedding Planners, look forward to working with you and aiding in making your wedding dreams come to life.  For more information, please contact our team of Event Coordinators.
Phone: (519) 271-4212 ext. 123
Fax: (519) 271-2358
E-mail: events@stratfordcountryclub.ca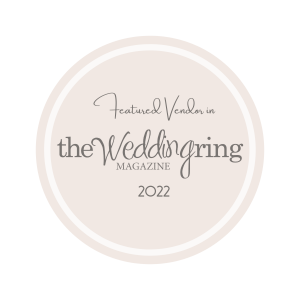 Frequently Asked Questions
Venue Questions
1. Who I will be working with during the planning process?
SCC couples will work with our team of Event Coordinators from the moment they start their wedding journey with us. Questions, timeline, menu planning, setup details and day of the wedding details are all handled by one of our experienced Event Coordinators.
2. How many weddings take place at your venue each day?
A: We pride ourselves in only accommodating one wedding a day. Couples will receive the full attention from our Event Coordinators the day of their wedding. You don't have to worry about sharing their time with another wedding.
3. When do I have access to the venue and when is closing time?
A: Our couples have access to the venue at 7 AM the day of their wedding. Our Event Team will take the stress out of all the small details so our couples can relax the morning of their wedding. Your day will conclude at 1 AM and we ask that all guests make their way off the property by 2 AM.
4. Are we able to take pictures on the grounds?
A: Of course, our couples are able to take pictures on our grounds. Our couples, their photographer and an Event Team member may travel onto the course to capture a few Mr. & Mrs. photos in an intimate setting.
We encourage bridal party photos to be taken around the venue.
Culinary Questions
1. Are we able to bring in our own catering?
A: Our venue and our culinary team are a package deal.  We do not accommodate outside caterers. SCC couples are invited to our couples tasting which allows you to experience the menu you will savor the day of your wedding.
2. Can we bring in our own wedding cake?
A: We do allow wedding cakes and cupcakes to be brought in as a sweet treat for your guests.
Weddings & Events
The premiere wedding location in Stratford, and Mid-Western Ontario.
THE COURSE
A challenging, mature, 18 hole golf course that lies along the Avon River and provides just the right amount of challenge for golfers of all abilities.
CURLING
Featuring leagues and programs for all ages and skill levels. Memberships are now available.